Business and Technology Working Together!

Services Offered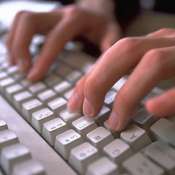 Network Design and Configuration
Your computer network is the foundation of a powerful communications system and a tremendous asset to your business. A properly designed network offers the advantage of effortless sharing of information, e-mail systems integration, network printing and faxing, and Internet access. We take great care in our analysis, design and implementation of a quality network that will serve the needs of your business now and in the future.
Network Security
The high degree to which business operations are dependent upon computer systems means that security plans and programs are indispensable. More and more sophisticated viruses and hackers are surfacing, threatening you with security breaches that can cause chaos for your company. Idaho Business Technology can assess your level of vulnerability and implement solutions that include firewalls, anti-virus software, and evaluating user security configurations.
Data Protection
You do not want to be one of the many businesses that fail to put important backup programs in place until it is too late. The loss of company information from a computer disaster or failure invariably results in lost time and productivity. Idaho Business Technology's staff is skilled in designing and implementing reliable backup solutions, including proper backup rotations, offsite data storage, and disaster recovery plans, that will protect against faulty hardware, data theft, and natural disasters.
Internet Configuration and Messaging
The Internet has charged ahead as the fastest, most efficient way to find and access information and to communicate with clients and business associates anywhere in the world. It is a proven vehicle for improving productivity, promoting faster access to a tremendous wealth of data and services. IBT can assist you with configuring a variety of Internet connections and services to improve the efficiency of you business.
Business IT Needs Analysis
As a computer consulting business, IT needs analysis is at the core of what we do. Whether you are looking to improve existing processes, expand your existing network, or design a new network around your business, IBT can advise and implement solutions that are specifically tailored to your business.
System Maintenance
Information technology is changing daily. To keep your network systems up to date, IBT's experienced staff is continually monitoring innovations which will improve your network's operation. We accept full responsibility to insure that your computer network is running smoothly and efficiently allowing you to concentrate on your business. We're experienced in troubleshooting a wide variety of hardware, software and business networks both on-site and via telephone.
System Training
Learning new software and understanding the workings of a new network configuration can be frustrating and time-consuming. We not only design and install your new system, we offer hands-on training and support to help insure you and your staff are getting maximum return from your IT investment.
Hardware and Software Sales and Installation
New products must be correctly selected for maximum compatibility with your existing systems and must be properly installed for you to receive maximum benefit. Idaho Business Technology can help you avoid the frustration and guesswork in computer design decisions and save you time and money in the process.